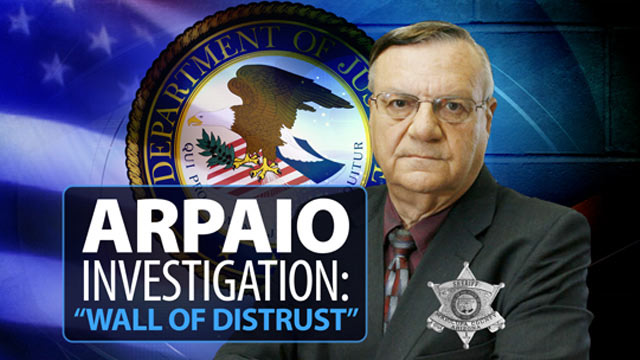 PHOENIX (CBS5) -
It's been less than a week since the U.S. Justice Department announced that Maricopa County Sheriff Joe Arpaio and his office showed a pattern of discrimination against Latinos.
Monday night there are more accusations, but this time they were lobbed by the Department of Homeland Security.
Administration officials said Arpaio was putting out inaccurate information.
Last week, the federal government announced it would terminate its 287-G agreement with the sheriff's office, which allows deputies in the jail to conduct immigration screening.
The sheriff said during a news conference last week that illegal immigrants will now have a free pass to come and go in Arizona.
But Homeland Security agents say that's a lie.
ICE agents say they are now dedicating 50 officers who will screen, identify and remove criminal illegal immigrants from the county's jails.
These federal officers will be doing the job that was previously done by deputies.
CBS 5 investigators learned of the plan Monday from a letter being sent to Sen. Jon Kyl from the Department of Homeland Security.
Copyright 2011 KPHO. All rights reserved.