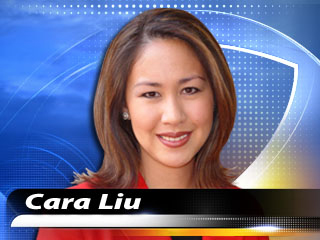 Award-winning journalist Cara Liu joined CBS 5 News in 2001. Before then, she worked as a reporter, fill-in anchor and host of "Monday Night Quarterback" at KTNV in Las Vegas, and as a reporter in Palm Springs, Calif.
Cara grew up in San Jose, Calif., and graduated from UCLA. She is an avid sports fan who enjoys running, hiking, tennis, skiing, and following her favorite teams.
She ran her first half-marathon here in Arizona in 2004. She also loves to travel and cook for friends. Cara can often be seen emceeing or volunteering at valley community and cultural events.
She is an active member of the Asian American Journalists Association and speaks Mandarin Chinese.
Cara has been honored with awards from the Associated Press of Arizona, Best of the West, as well as a C. Everett Koop Award for medical reporting. She also received an Emmy nomination for Journalistic Enterprise in 2004.
Internships at KRON in San Francisco and at CBS News, where she worked on "Face the Nation," cemented Cara's interest in broadcast journalism. She's interviewed Bob Hope, former President Gerald Ford, Colin Powell, and casino mogul Steve Wynn.
She even jumped out of an airplane for a story on skydiving.