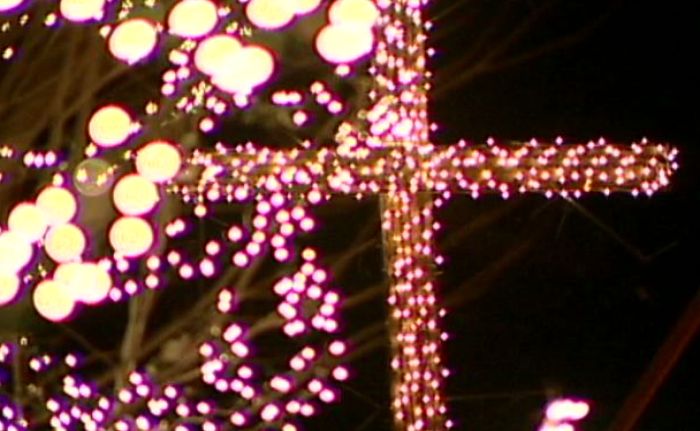 (Source: NBC)
Willmar, MN -
WILLMAR, MN (NBC) - You might say things got a little out of control for Chad Koosman, a 28-year-old lawn irrigation contractor who is responsible for most of the traffic down a rural road just outside of Willmar, MN.
The reason?
"This year we'll have a 140,000 Christmas lights on display," he said.
Those 140,000 lights are fed by three miles of extension cords and synced by computer to music broadcast on the car radios of his visitors.
He uses the lights display to collect money for the Salvation Army.
"Well, I've always had a love for the Christmas lights and the Christmas season, but my true inspiration was seeing how the viewers would come out and support the Salvation Army," Koosman said.
Last year, donations tied to Koosman's light display totaled $20,000.
This year, Koosman added Christmas tree sales to his light display.
"It was just another avenue to try to raise money for the Army," he explained.
Copyright 2010 NBC. All rights reserved.