Today's Forecast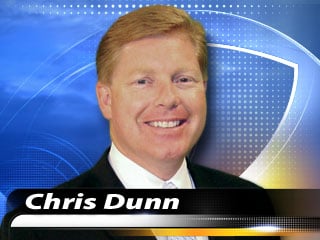 Impressive warmth of December in the desert...including a record-breaking 82° in Phoenix this afternoon! The previous record high was 81° set in 1980.
Tuesday brought us the "peak of the heat." Wednesday brings us extra high clouds and a *slightly* cooler day with an afternoon high of 75° in the big city.
More 70s again on Thursday just ahead of a more significant weather change that will sweep in just in time for the weekend.
A sharp cold front ushers in much cooler air (Friday highs in the lower 60s) and a chance of rain showers for the Valley during the day Friday.
I think it clears out some for Saturday, but the chill lingers. Saturday highs will again only make it into the lower 60s.
Looking on the bright side: The cooler weather will make it feel more like the holiday season...and of course we could always use a little more rain.
Chief Meteorologist Chris Dunn
Join me on FACEBOOK
Follow my TWITTER Weather Feed