Today's Forecast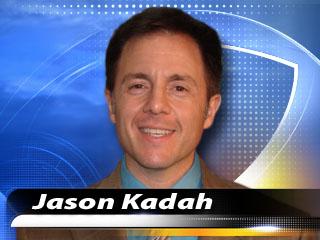 Next system moves in Friday
The approaching disturbance will bring some additional cloud cover, breezy conditions, and even the chance of a shower or isolated t'storm. Even if we do see some rain in the Valley, it unfortunately won't amount to much.
Better rain chances will be over the higher elevations north and east of the Valley.
The slight rain chance continues through Saturday, with the system exiting by Saturday night.
Highs will dip back into the 80s for Friday and Saturday. We're back into the 90s by Sunday and early next week.
Meteorologist Jason Kadah